Photo by Skeebo specializes in corporate and business photography including real estate, industrial, restaurant and hospitality, and more.  Services offered include professional retouched images of exteriors, interiors, products and services, and head shots of employees.
Skeebo provides high-definition videos to suit the needs of your business. Whether you need instructional films for your staff, short promotional videos ready for social media, or testimonials from app customers, Photo by Skeebo will bring the studio to you and deliver high quality videos that make sure your message makes an impact. View examples of videos at the link below.
View Videos from Photo by Skeebo
About Skeebo Reichert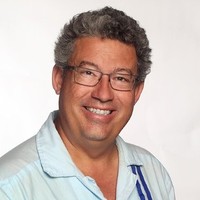 Skeebo Reichert started his career in photography as a studio portrait photographer on the West Coast. He was soon promoted to studio manager and sole photographer of the Mission Viejo location in California. After three years in the manager position, he increased the gross income from $100,000 to $300,000. Shortly after he decided to pursue his career in photography as a sole proprietor of his business, Photo By Skeebo. He returned to his hometown of Temple, Texas, to be close to family. 
During his time in California, his clients in the film industry included the MTV show, I Want a New Face – Posh Spice, the Movie Guide Awards at the Beverly Hilton Hotel, and the Fresh clothing line fashion shoot which featured Efren Ramirez, the actor who played Pedro from Napoleon Dynamite. He also photographed album art for national recording artists and headshots for actors in the L.A. area. His major business clients while in California included Systems Paving and Mission Pools.
Since returning to Temple in 2006, Skeebo built a client base to support local businesses and expanded services to include cinematography. His inspiration for corporate photography brought a shift from his studio roots to focus on capturing businesses in their element. His mobile studio includes full lighting, backdrops, steady camera, vehicle mounted rigs, film-industry standard 12′ x 12′ diffuser, and Canon exclusive camera equipment. Software expertise includes DaVinci Resolve 16, Final Cut Pro X, Adobe Creative Suite, Motion 5 Graphics, and Compressor.
Skeebo approaches each project by drawing on his knowledge of cinematic history coupled with current filmmaking and storytelling methods to create impactful videos for digital marketing. His personal, compassionate commitment to building the success of his clients has earned repeat customers. Skeebo is dedicated to providing high quality videos and photos that align with his client's goals and accomplishments.
Get in touch…
Contact Skeebo to discuss your next photography or video project.
News
See what's new in Skeebo's world and learn tips for pro-quality photos and videos.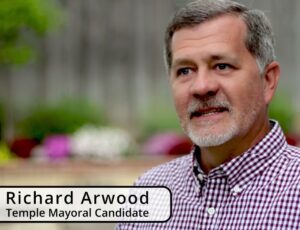 Hey, There Is An Election! I really enjoyed working with Richard Arwood recently in his mayoral campaign for my hometown, Temple, TX. No matter what the election is, I believe every candidate should have their platform heard in order to allow the voters to make an educated decision. There are quite a few videos in the series, but you can check out the one that really covers the meat of his campaign below: Although I also know and like the incumbent who won the election, I loved getting to know Arwood and his thoughts on Temple. Anyone who wants to improve our town is a great person to know! Whether you need a video for a campaign or to promote
Read More »